PROFESSIONAL PROFILE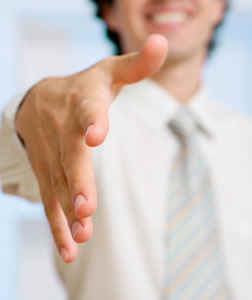 Motivated and accomplished Vice President of Human Resources with more than 10 years of experience providing resource and staffing solutions. Adept in client, employee and stakeholder relations, harnessing communication skills to train, educate and collaborate with employees and managers to achieve multiple objectives. Dedicated to leadership with a history of successfully identifying opportunities for improvement, implementing new processes, creating cost efficiencies, and providing expertise and guidance toward business goals. Brings tremendous focus and enthusiasm to
every
project.
A
proven track record as a best practice influencer, team leader and a HR operational guru who delivers optimal business results.
---

KEY STRENGTHS AND EXPERTISE

Staffing & Resourcing

Benefits & Compensations

Teamwork & Collaboration

Oral & Written Communication

Organizational effectiveness

Employee & Labour Relations

Project Management

Research & Analysis

Policy Development & Implementation

Staff Engagement & Retention plus Performance Management
---
PROFESSIONAL EXPERIENCE
Independent Business Owner/Consultant
March 2016 – Present (1 year)
Strategic Human Resources Services Consulting
---
Vice President, Human Resources (contract)
February 2012 – February 2016 (4 years 1 month)
Zanchin Automotive Group
The largest privately owned Automotive Group in Ontario (33 Dealerships) http://www.zanchinauto.com/
Reported to Executive Management Team (President, COO, EVP & General Counsel)
Oversee strategic planning and all employee and labour relations for up to 1000 employees including staffing compensation, benefit administration, performance management, resource planning, training/development, HRIS management, OHS&E management, and Government Legislation compliance.

Blends seasoned leadership and analytical skills with insight to identify gaps, and implement cost-effective Human Resources & HRD systems and programs, leading to increased productivity and employee motivation.

Create & lead employee and management training, ensuring compliance with workplace government legislation.

Develop and maintain policies, addressing key accountabilities and competencies, and communicating with employees and management providing feedback, addressing concerns and creating strategic plans.
Accomplishments:
Consistently identify emerging issues in the work place, industry, and government, analyze how issues impact the company, employees or working conditions, company goals and implement value-added solutions.
---
Manager, Human Resources
September 2009 – December 2011 (2 years 4 months)
Terrasan Group of Companies
Environmental, Landfill, Recycling, Construction & Demolition Services & Manufacturing www.terrasan.com
Reported to the President/Owner
Performed within a Unionized Environment providing HR services for up to 300 employees, demonstrating leadership, management and communication skills to provide staffing solutions, compensation and performance management, and occupational health and safety.

Developed new training programs, applying knowledge of organizational needs and standards to assist with employee development and enhance employee performance.

Reviewed, designed, and consulted on cost-efficient benefit programs, using expertise in resource management to recommend appropriate solutions and action plans.

Collaborated with management to identify high-performing employees and developed programs to stimulate employee growth, enhance workplace productivity and profitability.
Accomplishment:
Introduced corporate policies to enable formalized employee policies, procedures and practices outlining harassment, progressive discipline, and performance standards, monitoring and measurement systems.
---
Manager, Human Resources
August 2000 – September 2009 (9 years 2 months)
5SENSES Design/Panigas Group
Construction, Design Build, Design, Project Management & Manufacturing www.5senses.ca
Reported to the President /Owner
Analyzed salary reports to yield competitive compensation plans, utilizing data analysis and human resources expertise for 600 Employees.

Provided advice and consultation to managers and worksites on policies regarding equal employment opportunities, training, safety, compensation, and employee benefits, demonstrating effective writing, speaking and collaboration skills to write directives and deliver presentations on recommendations.

Recruited, interviewed, tested, and selected employees to fill vacant positions and meet business growth staffing needs.
Accomplishment:
Reduced WSIB claims and costs by conducting safety inspections, developed a safety manual, conducted weekly reports and safety training seminars, leading to improved ESA and Safety compliance as well as to enhanced employee relations, recruiting, and retention.
---
ADDITIONAL WORK EXPERIENCE
Director, Human Resources
Reported directly to the President and employed 600
Insurance Council of Canada
August 1997 – July 2000 (3 years)

Director Human Resources
Reported directly to the President and employed 375
Ontario Hydro Technologies
May 1996 – July 1997 (1 year 3 months) Toronto, Canada Area

Consultant | President | Owner
Employed 9
Strategic Human Resources Services
February 1994 – April 1996 (2 years 3 months) Toronto, Canada Area

Director, Human Resources
Reported directly to the President and employed 2500
Canadian Tire Petroleum
1987 – 1994 (7 years)
---
EDUCATION AND PROFESSIONAL DEVELOPMENT
Certified Human Resources Executive (C.H.R.E.):
Human Resources Professional Association

Certified Human Resources Professional (C.H.R.P.):
Human Resources Professional Association of Ontario

Certified Instructor:
Service/Quality (TQM), Front-Line Leadership (FFL), Team Building, Quest Management Development, Alternate Dispute Resolution (ADR), Positive Employee Relations/Union Avoidance & How to Conduct Successful Meetings.

Personnel Administration Certificate:
Centennial College

Business Administration Diploma:
Ryerson Polytechnical Institute, Toronto

Business Computer Skills:
e-commerce program development, HRIS (Integral, Banks & HRPlus), Lotus SmartSuite & Lotus Notes, Microsoft Office, Project Mgr, OrgPlus, Corel Draw, Internet/Web Page Development, and Visio Charting.
---
SOCIAL MEDIA AND PERSONAL WEBSITE
Printable version (pdf)